CARE   |   COMMUNITY   |   ACTION
---
It is with regret that we announce our Inaugural Rock-the-Walk 2019 5K Fundraiser events in
Los Angeles and Las Vegas have been cancelled, but will be back next year! Stay tuned and visit our events calendar for our next Rock the Walk 5K Fundraiser events!
Though our event is cancelled, we  will continue with our online fundraising campaign. Help us fundraise today and support of future amazing nursing students while bringing awareness to the nursing shortage that impacts each and every one of us.
Nurses are a critical part of our healthcare system and together as a community, we can
make a difference in this shortage by supporting our future nurses and empowering them 
to become our next generation of nurse professionals, educators, and leaders.
The first 200 people to donate $25 or more will receive
this 2019 BACLFF commemorative pin!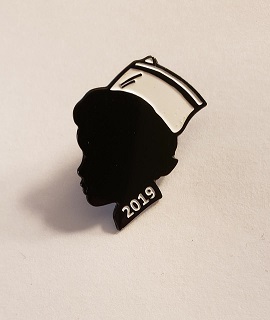 ---
Did you know that the U.S. is projected to experience a shortage of Registered Nurses (RNs) that is expected to intensify as Baby Boomers age and the need for health care grows? Compounding the shortage problem is the fact that nursing schools across the country are struggling to expand capacity to meet the rising demand for care given the national move toward healthcare reform. 
Help Us Reach Our Goal!
We have raised
$13,886.00
of our goal.
---
A big shout out to our Los Angeles and Las Vegas
Friends! Who can raise the most?
LET'S DO THIS!
We have raised
$11,416.00
of our goal.
We have raised
$1,795.00
of our goal.
A BIG THANK YOU TO OUR DONORS!
---
Soojie, Gregg & Ty Kuroda

America First Credit Union

Valley Physicians Medical Group, Inc.