Jennifer Do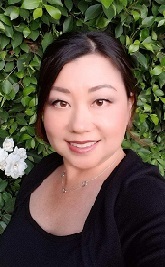 Jennifer Do is the Treasurer of the Bonnie A. C. Lee Fang Foundation. Jennifer has over 15 years of corporate finance experience and is currently a Senior Manager of Finance at Southern California Edison. Along with her corporate experience in FP&A, capital markets, and operational finance, Jennifer also has an expansive knowledge and experience as an entrepreneur in the restaurant, real estate, and consulting area.
With her extensive knowledge and experience in the corporate and private sector, she is a valuable member of our board of directors.
During her free time, she volunteers as the President of her twin's Judo club and making lasting memories with her family.