Rosie Soto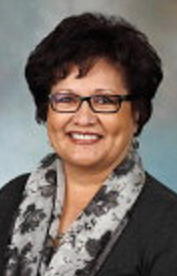 Rosemary "Rosie" Soto is the Secretary of the Bonnie Fang Foundation.
After working for 38 years in a legal environment as a Legal Assistant in the areas of Commercial, Real Estate, Corporate, Transactional and Health law she made a decision to cross over to work as an Administrative Assistant in the medical field.
Now employed by the Mayo Clinic, she provides assistance to seven physicians in the Department of Family Medicine and enjoys assisting her providers in making a difference in their patients lives.
Rosie enjoys camping, traveling, cooking, baking and spending time with family and friends.