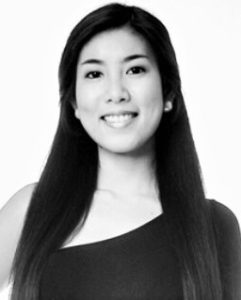 Holly Ann Olalia
2016 Undergraduate Scholarship Recipient
Loma Linda University | School of Nursing
Holly Ann Olalia is currently attending Loma Linda University School of Nursing. While she attends Loma Linda University to get her BSN, she volunteers her free time at a local homeless shelter feeding the less fortunate. She is also currently the Community Vice President of the Association of School of Nursing in Loma Linda University. Holly knows how it feels to have nothing to eat when she was three years old. Her family was one of the victims of the Mount Pinatubo volcanic eruption losing everything including their home. This forced her father to migrate to the United States to work to be able to provide for her and her mother.
Holly was born and raised in a small village in the beautiful country of the Philippines by her mother and grandparents. Her grandfather, who was in his 60s suffered with COPD. As his health started to decline with other complications, it became harder for him to perform basic tasks. She can remember being a little girl, about the age of eleven or twelve, she learned how to take care of her grandfather whether that was helping him with his daily activities or making sure he took his medications on time. She was her grandfather's caretaker. Holly was thirteen when the time came to migrate to the United States with her mother to finally be reunited with her father.
Her grandfather became bedridden three years later, and passed away. To this day, she wishes that she was there to comfort and take care of her him. Holly's grandfather played a big role in her decision to become a caring and compassionate nurse. She enjoys the idea of helping and healing others. For Holly, being a nurse is more than just a career, but it is God's calling. She continues to touch her patients' lives following God's work. She encourages everybody to go out there and share blessings to the ones in need. As the saying goes, "Making one person smile can change the world-maybe not the whole world, but their world." Start small. Start now.