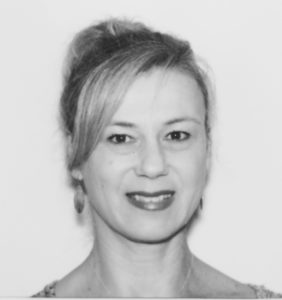 Karen Pascual
2016 UCLA Graduate Scholarship Recipient
University of California Los Angeles | School of Nursing
My name is Karen Pascual and for as long as I can remember I have sought opportunities to help others. It began when I was a child and I wandered into the convalescent hospital on the corner of my street. The staff and residents saw my desire to help and gave me a volunteer name badge and small tasks to do like wheeling patients to and from rooms and serving refreshments. For the next several years I spent a lot of my free time there. Throughout my lifetime I have participated in numerous community and global service projects. I regularly serve at the Samaritan Center, (the homeless center in my community) and have volunteered my time serving at many other community organizations, as well as participated in several global mission trips. As a UCLA nursing student I volunteered at community health fairs with APA, FISH, and the Latino Health Club, and served as a board member for the Oncology Nursing Club (ONC) and Global Action in Nursing (GAIN).
After graduating with my BS in Physiological Science from UCLA in 2002, I hoped to become a physician. When I was not accepted to medical school, I fell back on research as an alternate way of giving back to society. However, serving others has always been where I found my deepest satisfaction and I began to feel more and more burdened by the lack of time I was able to commit to it. A career in health care was something I had dreamed of for a long time, but with my family relying on me for income and health insurance, returning to school seemed impossible. When my mother became ill in 2012 and later died, I realized how much of an impact the registered nurses had on her outcome and quality of care. That experience gave me the motivation I needed to go back to school to complete my prerequisites and apply to the MECN (Master's Entry Level Clinical Nurse) program at UCLA
All of my experiences led me to a career in nursing where I felt I could gain a unique skill set to serve others. My experience so far has confirmed for me that I made the right choice. As a scientist, I love learning and being able to apply the pathophysiology and pharmacology I have learned; as a humanitarian, I love the opportunity to help and advocate for others during their most vulnerable times; and as a caregiver, I love serving others, providing comfort and making their day just a little bit better if I can.
My education at UCLA has strengthened my leadership skills, opened my mind to health disparities I didn't know existed, and has equipped me with the knowledge and resources to lead change. My service in countries like Uganda and the Dominican Republic have made me realize what a privilege it is to live in a country like the United States that invests in education, for I have also realized that education is the key to success. I am also very grateful to organizations like the Bonnie A. C. Lee Fang Foundation for investing in my education and making it possible for me to realize my dream of becoming a nurse.