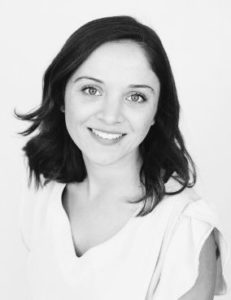 Maite Medina
2016 Undergraduate Scholarship Recipient
University of California Los Angeles | School of Nursing
My name is Maite Medina. I was born in a small Mexican town in the state of Jalisco and was raised in the Bay Area. Coming from a small town in Mexico, I have had multiple family members both there and here in the US pass away as a result of inadequate or no access to healthcare. This has only motivated me to develop the skills and knowledge to be able to care for others as a nurse with compassion and to continue refining my critical thinking skills. As a child, I made the decision to make nursing as my life's profession in order to positively impact the communities around me through bedside nursing as well as advocacy. I am passionate about advocating for those who have no voice and making the world around me a better place through my role as a nurse.
It is an incredible honor to have attended the UCLA School of Nursing and as a first­ generation college student, it was important for me to be involved on campus and make a difference. As a first ­year, I became involved in the undergraduate nursing student association, Nursing Students at UCLA, and eventually became President during my senior year. Other highlights of my undergraduate experience include serving as a Resident Assistant to 80 students in a residence hall and tutoring and mentoring inner-city elementary and middle school students with a club called "Amigos de UCLA." By the end of my career at UCLA, I was inducted into Sigma Theta Tau International Honor Society of Nursing.
As a student at a large research university, it was important for me to become involved in research, so I became a research assistant at the David Geffen School of Medicine Department of Urology's Men's Health Study, where I recruited and interviewed patient ­participants receiving treatment for prostate cancer. Before that, my research subjects were students at the UCLA Lab School, who I worked with for the "Relationship of Bilingualism to Achievement and Cognition" Study.
Now that I am a UCLA School of Nursing graduate, I am looking forward to being a caring and gentle nurse for all of my patients while also growing as a leader. My goals include obtaining an advanced degree in Public Health and Doctorate while serving as a role model for other Latinas in Nursing and representing my community in higher education and research.
Scholarships like those from the Bonnie A.C. Lee Fang Foundation were critical in my success at the UCLA School of Nursing, and I am very grateful for the generosity and support.