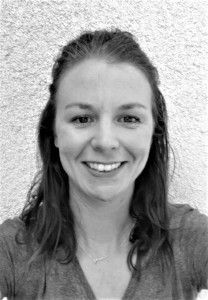 Ashley Biegler
2018 Graduate Recipient 
Loma Linda University | School of Nursing
My name is Ashley Biegler. Nursing honestly found me, more then I found it. After high school I attended Oregon State University where a friend convinced me to take a nursing assistant course with her. I found myself working as a nurses aid and was quickly impacted by the nurses I worked with. Some of them instilled in me the amazing science of the human body and others the compassion of caring for another life. Each of them impacted me more then they will ever know. I was captured by all that is nursing and followed the road I found myself on. First getting my associated degree in nursing at Linn Benton Community College and later my Bachelor of Science in Nursing from Oregon Health Science University. Immediately upon getting my nursing license I completed a critical care internship at Good Samaritan Regional Medical Center in Corvallis, OR. There I transitioned to working in the Intensive Care Unit where I was constantly impacted by the staff and patients. Forever wanting to learn more, I applied to a graduate CRNA program where I find myself today. I currently am in my final year in Loma Linda University's master of science nurse anesthesia program and will graduate in less than a year. While finishing my clinical work in the operating room I also serve as Class Representative for cohort 6. I recently returned from mission work in Honduras and although our team provided amazing medical services I feel the people of Honduras gave me more then I gave them. Upon graduating I hope to find a career that allows me to continue serving communities in need as well as mission work.
Along my nursing journey has been my family. I have two phenomenal daughters, Paisley and Brooklyn (9 and 4 years). I also have an amazing husband, Ryan, who is forever in my corner supporting me in everything I do. Without them I would have never made it this far, they cheer me on every step of the way. We are originally from Corvallis, Oregon and my entire family moved with me to Southern California to pursue my dreams at LLU. My family and I are avid outdoor enthusiast and love skiing, biking, camping and hiking as much as possible.
I am a member of the American Association of Critical Care Nurses (AACN) and hold a Critical Care Registered Nurse certification. I also serve as Class Representative for the Class of 2019 Nurse Anesthesia Cohort at Loma Linda University.
I am honored and eternally grateful for the Bonnie A.C. Lee Fang Foundation in supporting me in my journey. Mrs. Fang epitomized all that is nursing and compassion, it is an absolute honor to have the privilege to continue her legacy.