Thank You to Our Heroes!
---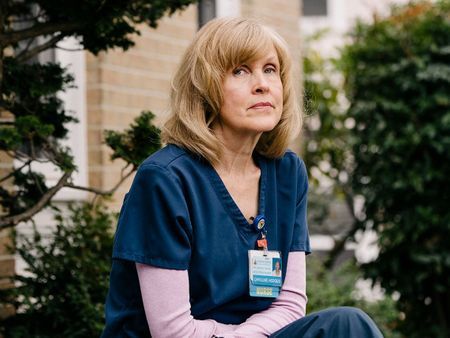 ---
Today we want to honor the Carrie Hedges, RN at Johns Hopkins facility, Maryland, Washington, DC. Here is her story as reported by AARP
Carrie is a registered nurse at Suburban Hospital, a Johns Hopkins facility in a Maryland suburb of Washington, D.C. She has been a nurse for over a decade.
"When the outbreak hit, all elective surgeries were canceled, so I became part of a crew testing people for the COVID-19 coronavirus.
Three nurses and several administrators work in the hospital's garage. People who have symptoms consistent with the virus, and have a doctor's referral, drive up at an appointed time. I insert a nasal swab into the patient's nasopharynx and rotate it for about 10-15 seconds, which can be uncomfortable. The specimen is then sent to the hospital's lab.
You can see anxiety on peoples' faces. Most handle it well. A couple have been in tears because they fear the results. Certainly, we feel for them. We're hearing that about 17 percent of tests are coming back positive.
I feel reasonably safe. My hospital has had enough personal protective equipment. I wear double gloves, an N-95 mask, a face shield and a gown. Of course, we don't know everything about how the virus is transmitted, so, yes, there is some anxiety about being around people who think they might have it.
So far, we've not been overwhelmed and luckily are well quipped.
What inspires me most is the nurses who have stepped up during this crisis and volunteered to help out doing whatever they can. Three weeks ago, I would have never guessed I would be helping run a COVID-19 testing center. But I am fortunate to work with dedicated and resourceful group of hospital workers who have collaborated to create an effective testing center.
When the outbreak was first getting serious, people spontaneously brought protective equipment to the hospital and donated it. And one day a number of people showed up and cheered the staff. Many patients, who no doubt did not enjoy having their noses swabbed so thoroughly, thanked us for being there for them."
Thank you to Carrie for your commitment, dedication, and compassion for your patients and communities. 
If you have a story and pictures of a front line nurse you would like us to highlight on our website and social media, please email them to us at  info@helphopehonor.org.