Thank You to Our Heroes!
---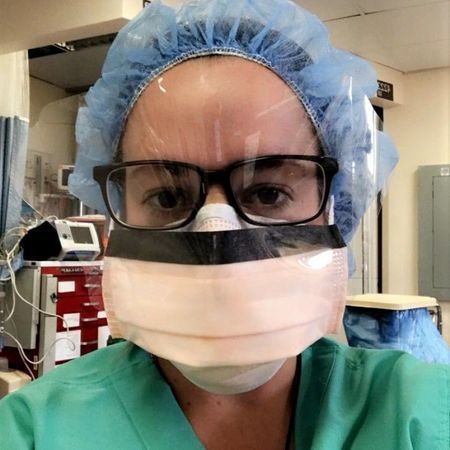 ---
Today we want to honor Elena Johns, ICU RN, is a nurse from San Diego, California. Here is her story as reported by Mike Freeman of The San Diego Union Tribune.
Elena Johns, 29, has been an ICU and cardiology nurse for more than four years. A Louisiana native, she's now attending graduate school to become a nurse practitioner specializing in end of life/palliative care. She's also working fill-in shifts at San Diego hospitals and part-time in hospice. Johns has been a travel nurse before, and she kept in touch with industry recruiters.
"I was getting a lot of emails and texts saying there was a crisis," she said. "My classes are all remote. I work per diem and part time, so my schedule is very flexible. They don't really need me in an ICU in San Diego, knock on wood. I can go help." She started April 8 at a hospital in Brooklyn. "The team is very good," she said. "The nurses and especially the doctors are very good and very helpful."
But it wasn't what she expected.
"I thought it would be more acute in terms of seeing patients when they are admitted," she said. "What we — me and the nurses who started with me — seem to be doing is much more aftermath. These patients have been here for two-plus weeks. We are continuing the care and hoping they that they will get better when the trends are not showing that."
It's almost as if nurses and doctors are having to shift their mindset from saving everyone to thinking more like hospice caregivers. She recalled one patient from the regular COVID floor who came to the ICU struggling to breathe. The doctor told the patient they needed to insert a breathing tube or the patient would die. The patient refused.
"The doctor honored the request but I could see the struggle in his eyes and the entire team because we are trained to save, to insert that tube no matter what," said Johns. The patient died shortly afterward. "It is hard for me in that respect, trying to balance my hospice side and my ICU side," said Johns. "Some of these patients are just so sick, and they're not getting better."
Johns has returned to San Diego. She had a scare and got tested for COVID-19 in New York. It came back negative. When she left, the crisis did appear to be easing. One of the hospital's pop-up ICUs had closed, and emergency room counts were down. Now she's focusing on school finals and is looking forward to returning to her hospice job. But she's not ruling out another travel nurse assignment later on.
"If the need is great in ICUs, then sure," she said. "After recovering for a few weeks, I would think about doing it again."
Thank you Elena for your commitment, dedication, and compassion for your patients and communities. 
If you have a story and pictures of a front line nurse you would like us to highlight on our website and social media, please email them to us at  info@helphopehonor.org.