Thank You to Our Heroes!
---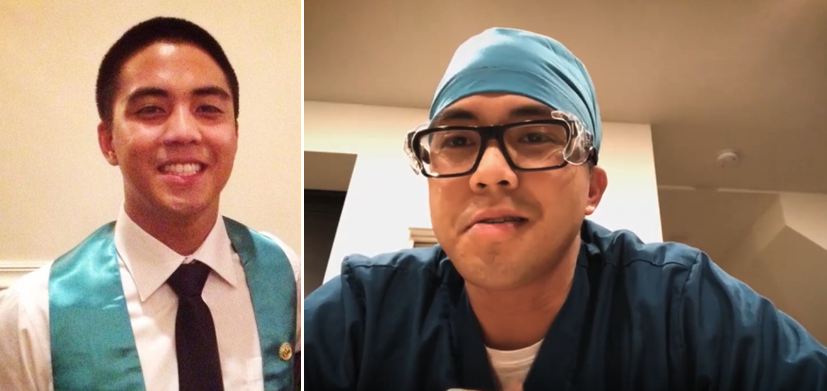 Today we want to honor Cedars-Sinai's Emergency Room RN Marlon Bustamonte. He works at the Cedars-Sinai Medical Center and this is his story as reported by the Cedars-Sinai Newsroom.
Months into Caring for COVID-19 Patients, Emergency Department Nurse Says Facts, Community Support Are Key  | Cedars-Sinai Newsroom
When Marlon Bustamante, RN, meets a COVID-19 patient in Cedars-Sinai's Ruth and Harry Roman Emergency Department, he doesn't know how long their illness will last or what path it may take.
"It's scary because it's not consistent," Bustamante said in a video diary. "It hits people hard, and some people, it doesn't hit them as hard, so you never know which case that may be for the patient in front of you."
While researchers at Cedars-Sinai and around the world work to better understand why the disease has such disparate effects, nurses like Bustamante are armed with one key weapon in the battle against the unknown: facts.
"I try to give them facts that most people are able to are able to come out of this just fine," Bustamante said. "They may feel miserable, but with supportive measures--resting, sleeping, eating healthy--usually, most of the time, they'll still get through this just fine."
Bustamante said these conversations with patients and their families are critical. Just as critical, he said, is the resilience of the healthcare team caring for those patients.
"I think to be in the ER, you have to have some sort of resiliency and I think more so now," he said. "That's been inspirational for me, I think the resiliency of our staff to show up to work, to come to work, knowing the threat, just being there for one another."
Bustamante said he's bolstered by the outpouring of praise and respect he and his fellow nurses have seen from the community.
"I feel honored to be recognized so well, but going into the nursing field, it's our calling and it's what we do," Bustamante said. "We signed up for it."
Thank you  Marlon for your commitment, dedication, and compassion for your patients and communities. 
If you have a story and pictures of a front line nurse you would like us to highlight on our website and social media, please email them to us at  info@helphopehonor.org.