Thank You to Our Heroes!
---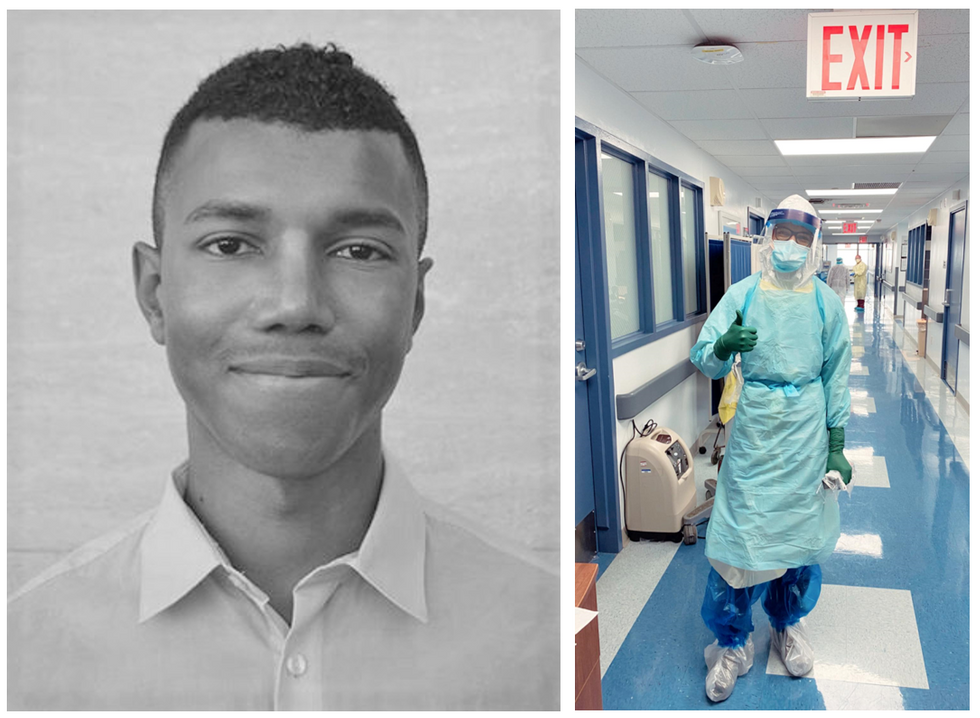 Today we are proud to honor our 2012 Scholarship Recipient and UCLA School of Nursing Alumni Ricardo Gray who is working the front lines as a Nurse Anesthetist in New York.
"Being at the forefront of the COVID-19 pandemic has been unlike anything I could have imagined I'd face in my career. I work as a Nurse Anesthetist (CRNA) in a small community hospital in the Bronx, a neighborhood that was hard hit by the pandemic due to the health disparity that is prevalent in this mostly Black and Latino community. Whenever I would get a call to go intubate a patient in respiratory distress, this once familiar occurrence became very unpredictable and frightening. Walking into each room to place a breathing tube put me in direct contact to that infected patient lungs, with a almost guaranteed chance of getting those respiratory particles in my face. We'd gown up from head to toe, wrapping ourselves in whatever PPE we had available at the time, most times reusing what could be used for a second time.
The peak of the crisis was the most challenging, having to provide immediate life-saving care for someone while balancing the overwhelming number of individuals requiring the exact same treatment, sometimes at the exact same time, was the new normal. And all while trying to protect yourself in the process with limited supplies. This was a unique challenge that required adaptability. Since the peak of the crisis things are slowly returning to normal in the hospital setting, something that we are all looking forward to."
Thank you Ricardo for sharing your story and for your commitment, dedication, and compassion for your patients, community and humanity. We are very proud of you!
If you have a story and pictures of a front line nurse you would like us to highlight on our website and social media, please email them to us at  info@helphopehonor.org.