Thank You to Our Heroes!
---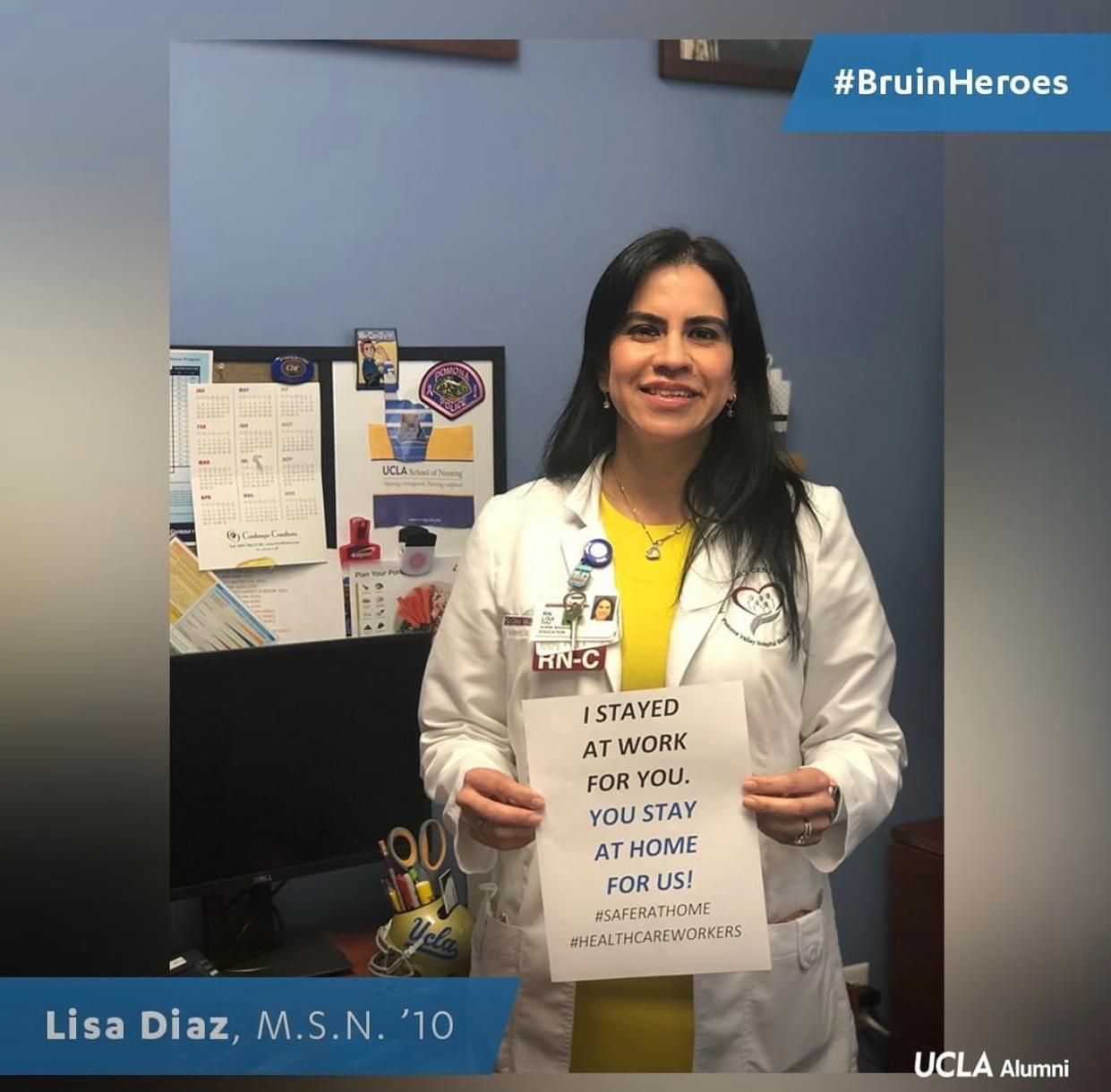 Today, we honor UCLA School of Nursing Alumni Lisa Diaz, M.S.N. '10. Here is her story as shared by our friends at the UCLA School of Nursing.
Lisa jumped into leading disease management programs after graduation and then returned to @UCLAnursing to teach graduate level community/public health for three years. Diaz recently put her research on hold to respond to the pandemic and provide clinical education to healthcare workers. She has been named lead research coordinator for the Convalescent Plasma Expanded Access Program for hospitalized #COVID19 patients at Pomona Valley Hospital Medical Center.

Thank you Lisa. We are thankful for your bravery,  selflessness and dedication to your profession. 

If you know a nurse on the front lines that we should feature, please email their story and picture to info@helphopehonor.org.