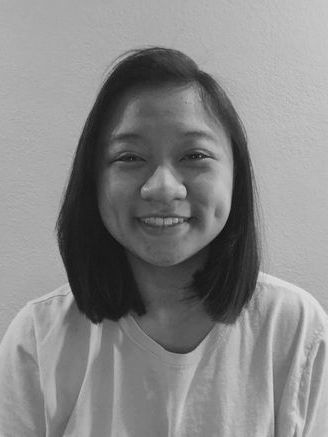 Jean Phan
2021 - 2022 Scholarship Recipient
San Diego State University  | School of Nursing
One of the biggest inspirations in my life are my parents. With my dad unable to care for himself, my mom had to step up to care for him despite her difficult relationship with him in the past. After spending some time helping my mom and seeing her own compassion, my compassion towards my dad grew despite our difficult relationship in the past as well. I began to genuinely care for him and actively took part in his care alongside my mom whether it was at home or when he was at the hospital. Because I know firsthand how it feels to have a family member who is chronically ill, I want to be someone who can support and help others who are in a similar situation to mine. I want to become a nurse where I can truly empathize with the family members. In the end, I understand that the role of a nurse doesn't just end with making sure my patient is well, but the family is as well. It's important to provide them that comfort and guidance that they need in the healthcare setting. Putting that all together was the first steppingstone in my decision in becoming a nurse. From there, I got into the SDSU School of Nursing and met my professors, who further inspired me.

With each passing year, I find more inspirations from things and those around me that pushes me forward to pursue this career in nursing. With a few schedule conflicts, I had pushed back one of my clinicals to spring semester, thus I am now taking two courses with clinicals. From my time being in med/surg and OB, I find myself being more inspired because of the nurses that I followed. Seeing how they work so efficiently to provide such high-quality care for patients emphasized the importance of nurses more than ever, especially in times of a pandemic. But what inspired me further was how they welcomed me. In OB, my nurse sat down with me privately and went through each patient in detail and what their plans of care were. She made sure I understood everything and got to experience doing assessments on the mothers or babies or going through the whole process of giving medications. In med/surg, I had worked with two different nurses, on separate days, who were very open and kind. They also made sure I got the nursing experience as they had me do assessments, pulls meds, give injections, and much more. They answered any questions I had whether it was about the medication given or how to do a certain skill. They understood that I was nervous and new to all of this and were always so encouraging and reassuring. They didn't look down on me for my lack of knowledge, but instead they rose me up. As a nursing student, I felt cared for. That made me realize how much more nurses have an impact on people around them. Because of my interactions with these nurses, I was further inspired to become a nurse myself so I could do the same to others whether it's with my patients, coworkers, or future nursing students.

From all of this, I discovered the relationship between humanity and health in those that work in and for the healthcare field. When we, as nurses, decide to put others' lives before ours to care for them until they're well, our lives become more meaningful in the aspect that we are honoring each human being and their life and that's the beauty of nursing. With each passing year, my passion and admiration for the nursing profession grows and I am more convinced that this career is for me.