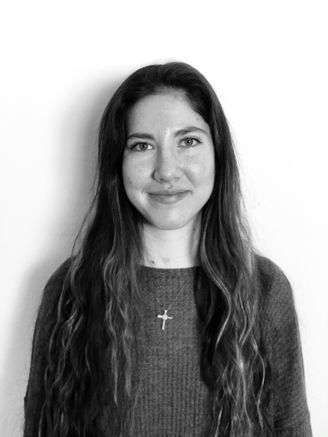 Melonie Martinez
2021 - 2022 Scholarship Recipient
University of Nevada, Reno | Orvis School of Nursing
The medical field has always been part of my life. My mom went to nursing school when I was young and I became fascinated with all her books filled with the human anatomy. As a result of being exposed at an early age, my interest grew. This interest led me to take an opportunity to volunteer at the hospital in the dementia unit my mom worked in. While volunteering, I was able to see how the hospital setting worked by observing how nurses, doctors, and CNA's worked together to gain the best results for their patient. This experience opened my eyes to the impact my mom made every day for her residents and I knew I wanted that too. Most of the residents did not have many visitors as most of them were abandoned there by their children so the minute they would see me walking into the unit, their faces would light up. Their faces would make my day, and I knew I was making a difference in their lives and them in mine.
During my senior year of high school, my youngest sister was born. I was able to be in the delivery room and experience her coming into this world. At that moment, I knew that I wanted to pursue nursing as my profession. Being able to help a mother bring another human into this world is life-changing and I want to be a part of that miracle and be dedicated to those newborns and mothers every time I go to work. This passion only grew as I began volunteering at Renown in their NICU unit. During my shift, I was able to dedicate my time to holding babies and provided them comfort when most of them were hurting and experiencing complications. The nurses appreciated the volunteers as most of them were too busy to provide the newborns comfort care that is critical for a baby to have. I soon began to realize the unit was constantly understaffed due to the lack of nurses and it made me realize even more that this is the profession that I was needed in.
My little sister, the babies in the NICU, and the dementia patients shaped me into the nursing student I am today. Being a first-generation student who understands the difficulty my parents had while navigating the medical field with English as their second language is the inspiration that grounds me; studying and preparing to become a nurse will be worth it once I finish the program. I will be able to make those with Spanish as their first language comfortable with their experience in the hospital during stressful times and prove to other first-generation students that they can follow whatever dream they pursue despite where they come from. Growing up in rural Nevada did not offer the same opportunities as Reno has and discouraged me at times. I know now that the lack of resources or being a minority does not define your future. My parents taught me resilience through immigrating to the U.S, working hard for their children, and learning a new language in a foreign country. They did the impossible and I am honored to be the first in my family to pave the road to college and show my sisters and cousins they can follow their life's profession. Mine is nursing.