Thank You to Our Heroes!
---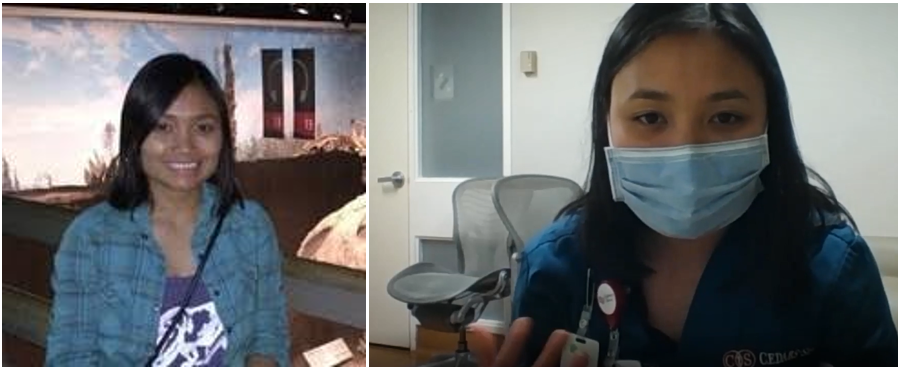 Today we want to honor Cedars-Sinai's ICU RN Irene Quintas. She works at the Cedars-Sinai Medical Center and this is her story as reported by the Cedars-Sinai Newsroom.
Nurses Rely on Technology, Teamwork | Cedars-Sinai Newsroom
Like Lauren Yamashita, Irine Quintas, RN, and her team at Cedars-Sinai Medical Center have been trying to come up with ways to limit exposure to COVID-19.
"We try to cluster our care, so each time we go in a patient's room, we go there, we stay there for a few minutes, doing everything we can so that we don't have to go back in and out all the time," Quintas shared in her video diary on Monday, still wearing a protective mask.
The ICU team has also enlisted the help of technology, using smart devices like Alexa, tablets and smartphones to connect with patients, and to connect patients to their families back home.
"We try to provide them with a charger if their cell phones run out of battery, just little things like that," Quintas said.
For patients, those "little things" add up to a lot.
"We've discharged some of our patients home and they send us back messages, thanking us for talking to them and encouraging them during a difficult time," Quintas said.
Thank you Irene for your commitment, dedication, and compassion for your patients and communities. 
If you have a story and pictures of a front line nurse you would like us to highlight on our website and social media, please email them to us at  info@helphopehonor.org.