Thank You to Our Heroes!
---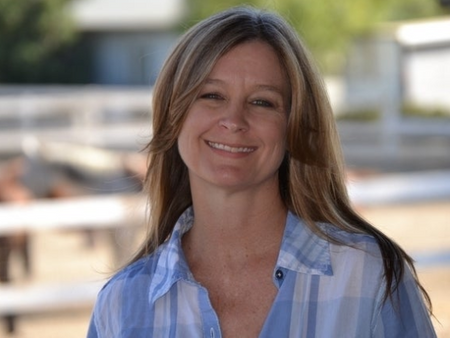 Today we want to honor LeAnn Gerst, RN, an Emergency Nurse from Temecula, California. Here is her story as reported by  Nick Garber, Patch Staff.
Nearly two months after she volunteered to go to New York City to treat patients on the front lines of the coronavirus pandemic, LeAnn Gerst returned home to Temecula last Monday, grateful to be back safe, but still processing the devastation that the virus wrought in the nation's largest city.
Over email, Gerst, a nurse who has worked at medical centers in the Temecula area, told Patch what brought her to New York, where more than 30,400 people have now died from COVID-19, and how it feels to be back home.
Just a month before she joined the front lines, Gerst had decided to take a break from emergency nursing, and took a job as an occupational health nurse.But as the crisis worsened in New York earlier this spring, Gerst saw images of exhausted nurses in overwhelmed hospitals, and felt compelled to do something. One morning as she drove to work, she said, "that desire consumed me."
"I called my husband and asked, 'Would you think I'm crazy if I went to New York to help out?'" Gerst recalled. "And he said, 'No, I wouldn't think you're crazy. I kind of saw this coming.'" Coincidentally, less than two hours later, a recruiter contacted Gerst out of the blue to discuss a short-term crisis contract in New York.
"It was as if it was meant to be," Gerst said. She resigned from her job within days, and flew to New York the following week.
Once she arrived, Gerst was assigned to the VA Medical Center in Manhattan, which had opened its doors to non-veteran patients to ease the burden on other hospitals. Gerst had gone to New York expecting to work in an emergency room, but was instead assigned to critical care units, which were most in need of help, she said. She spent the ensuing weeks working in two intensive care wards, including four weeks caring for COVID-19 patients on ventilators.
Gerst's first week in the ICU was "a bit overwhelming in every respect," she said. "Though I had critical care experience, there are major differences between emergency nursing and being a nurse in the ICU," she said. Every patient in Gerst's unit was on a ventilator, and all but one were in kidney failure, requiring dialysis, she said. She can clearly recall the fear she felt when she entered the room of a critically ill COVID-19 patient for the first time. "It was scary," she said. "All I could do was hope my N95 mask and other PPE would protect me."
After the first week, she grew more comfortable in the job. Still, the virus's toll was immense: Gerst's unit saw a few recoveries, she said, but most patients who came in from other hospitals eventually died. "The medical care team did all they could," she said. "In the end it came down to each person's response to the virus and their body's ability to recover." As the weeks wore on, the number of critically ill patients declined, and those who stayed were isolated within a single ICU, allowing two more ICU wards to reopen to veterans with other medical conditions. That's where Gerst spent her final two weeks at the VA, helping treat New York's veterans.
"This meant a lot to me because both my husband and my father are retired Marine veterans," Gerst said. Gerst's final week in New York ended a few days earlier than planned — cut short, she said, when protests against police brutality turned violent. "For me, it became a decision of personal safety, which is ironic, because choosing to go to New York to help care for Covid patients was risky in itself," she reflected.
During an emotional plane ride back to California, she allowed herself to process, for the first time, all that she'd seen in the previous two months — especially those who'd lost their lives to the virus. "People that never got to see their loved ones or feel the touch of a loved one's hand before they passed," Gerst recalled. "We, the nurses and doctors, were all they had."
Gerst's trying time away from home made the return even sweeter, she said. She was reunited with her husband, who nominated Gerst as a Patch Hero last month; her three adult children; and her three dogs, sho seemed happiest of all to see her again. "A happy ending to an incredible experience, indeed," Gerst said.
Thank you LeAnn for your commitment, dedication, and compassion for your patients and communities. 
If you have a story and pictures of a front line nurse you would like us to highlight on our website and social media, please email them to us at  info@helphopehonor.org.